OMGoodness
WHAT
time is it?!
Puzzled by that clock? Don't worry.. the numbers are still in their typical locations, just using Nerdy Math terms ;)
That clock was a graduation present from my parents when I graduated with a BS in Applied Mathematics.
It's roughly 10:50am according to my clock now hanging in my cubical here at work... and I am simply itching to run!!!
Surprisingly there were
no
Cartoons on Google that had to do with a Runner fidgiting frantically at the office... so I drew that one up myself then added text via
FotoFlexer
.
That's ME right now.
I have barely been able to focus all day, I just keep thinking about the GORGEOUS weather outside!!
This is still slightly a strange feeling to me, because a year ago I had never even run a race nor had I felt any strong feelings for running. ::gasp::
Since discovering a love of running I've found confidence, pride and happiness in my workouts. That doesn't mean that they're all wonderful cherry topped sundaes or easy by any means, but it means that each and every day I'm learning to be happier with myself, my body and my health.
Running is like a Box of Chocolates.
Not every Run is going to be your favorite, and each one is a surprise - but all in all, you'd rather have the box of chocolates, right??
Anyways part of this dying to run today is probably due to my REST DAY yesterday.
I went with K and M to Middle-Of-Nowhere where Ash lives now to bring her and Jax her FAVORITE Burger from this tiny diner out there.
I was skeptical to say the least, but this place was pretty awesome!
and PACKED.
It's a 50's ish Car themed Diner - "MG's" - where every burger on their menu is named after a car (e.g. Chevy, Ford, Thunderbird, etc)
Retro JukeBox
M & K waiting for the Burgers
I went with the T-Bird (Turkey Burger) on their HomeMade Bun with Lettuce, Tomato, Swiss and Mushrooms. It was HEAVEN.
And then the four of us split these....
I cannot remember the last time I let myself eat a tater tot. Those puppies are dangerous. So much for being healthy I probably ate half the tots myself! Oh well, we're allowed an indulgence every now and then, right?
I just justified it by saying it would fuel my run TODAY.
Speaking of indulgences, the Grey's Anatomy premier was AMAZING SAUCE!!!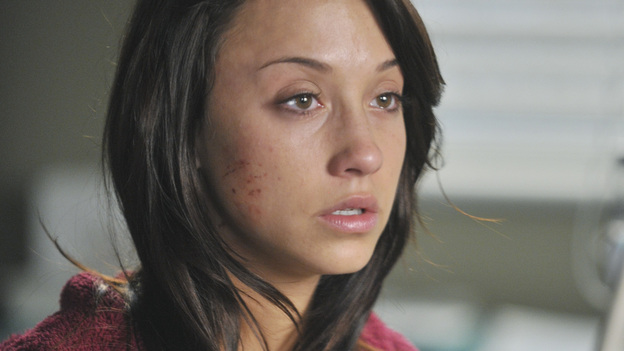 What that girl goes through just makes you really appreciate your life and the people around you!
At least with all the sadness and heartbreak
(still upset they killed off another of my favorite men -
Henry
)
there was a Happy Ending :)
And I made sure to start off this morning back on the right track...
From the Cafe at work -- Oatmeal with Strawberries, a few raisins, cinnamon and Truvia with a Black Coffee - YUM.
That Oatmeal was gone like the Flash.
Questions for the Day:
BEST thing you got for graduation? Go.
How long can you go between workouts before you start getting 'antsy' and unable to concentrate?
If you're an avid Grey's watcher (like me), what do you think about Mark's new love interest? Do you feel bad for Lexie or think she made her choice?